"A nice summer day I decided that I did not wish to keep my old hard drive. Before throwing it into junk I started the format process. It was after a couple of minutes that I realized I had not backed up an important file. Inside that file was a poem. I jumped over the keyboard like a madman trying to interrupt the format process. Although I succeeded in canceling the process, part of the hard drive had already been formatted."
This talk relates to recovering a file from a ZFS image (Forensics).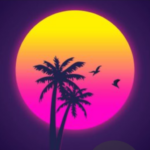 Nikolaos Tsapakis
Reverse engineering enthusiast with a passion on cyber security. Lived and worked in Athens(GR), Patras(GR), Dublin(IR). Some of the companies worked for are NCR, Persado, Symantec, Citrix.