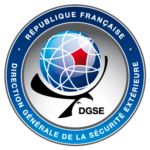 The General Directorate for External Security is the French secret service. Our agents work in the underground to protect France and its nationals.
Threats have never been so numerous in the cyberspace. By joining us, you will be able to identify, detect, anticipate and counter such threats.
Whether it be newly graduates or confirmed profiles, we are in search of talents, technicians and engineers.
• The following skills are required:
• Master of technologies linked to Cybersecurity;
• Master of systems engineering;
• Master of computer-networks protocols;
• Knowledge in computer security: firewall, proxies, IPS/IDS, WAF, …
• Knowledge in operational development;
• Database analysis capacity;
• Awareness of good practice in terms of securing operating and application systems.
The following qualities are required:
• Creativity, Resourcefulness, Rigor
You will develop innovating solutions and become an actor of the operations led by the DGSE.
Your first mission: join us!
Send your candidacy to dgse-macandidature.cer.fct@intradef.gouv.fr.
Above all, be discreet on your candidacy!
#CyberRENSemble